Personal Finance - Options Cashplan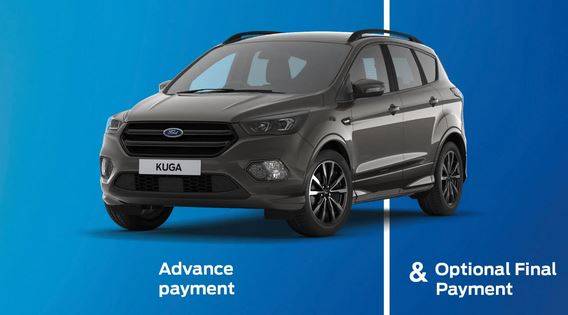 FORD OPTIONS CASHPLAN
Just an advance payment and an Optional Final Payment.
No monthly payments to make.
Ford Options Cashplan is ideal if you want to put down a large cash deposit and do not want to be tied to monthly instalments.
How It Works
You pay an advance payment and then no monthly payments until your Optional Final Payment is due at the end of the agreement.
Your advance payment will depend on the following: Agreement length – choose from 24 or 36 months, Your anticipated annual mileage, The Ford vehicle you want to drive, The Advance Payment is the difference between the purchase price of the car and the Optional Final Payment and includes interest charges and the Finance Facility Fee.