Tyres at Johnstone's Garage
When we carry out the complimentary eCheck tyres are examined and are reported on the eCheck for peace of mind.
We stock a range of tyres from budget to premium to suit your pocket and requirements; in various sizes. However, if we do not have your choice in stock, we have same day delivery available if ordered by the cut-off time.
How Important are your tyres?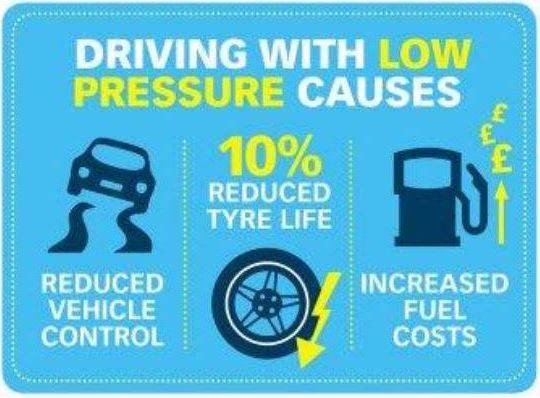 Tyres are extremely technical in their design and the only part of your car in contact with the road. Effective braking, cornering and acceleration as well as fuel consumption and safety are all reliant on your tyres operating correctly.
Tyre manufacturers are always looking for improvement and there have been many innovations in wet and dry handling, road noise, fuel economy and safety with each tyre having its own individual characteristics.
We will also explain how to look after your tyres by explaining the importance of correct pressure and its effect on safety, fuel consumption and environmental CO2 emissions. In addition, we will point out the thread indicator bars and what to look out for to ensure your tyres remain in a serviceable condition.
As tyres wear, braking distance in the wet increase and traction is lost. The legal limit is 1.6mm across the central 75% section of the tyre thread. Most manufacturers recommend replacement by 3mm to stay within legal limits.
As well as offering extremely competitive prices, we will help you decide the best brand for your car which very often results in a mid range cost effective solution.
We have a waiting area with FREE WIFI plus tea and coffee available on request, there is full access for Wheelchairs, Pushchairs etc. Please contact us today if you need any further information.